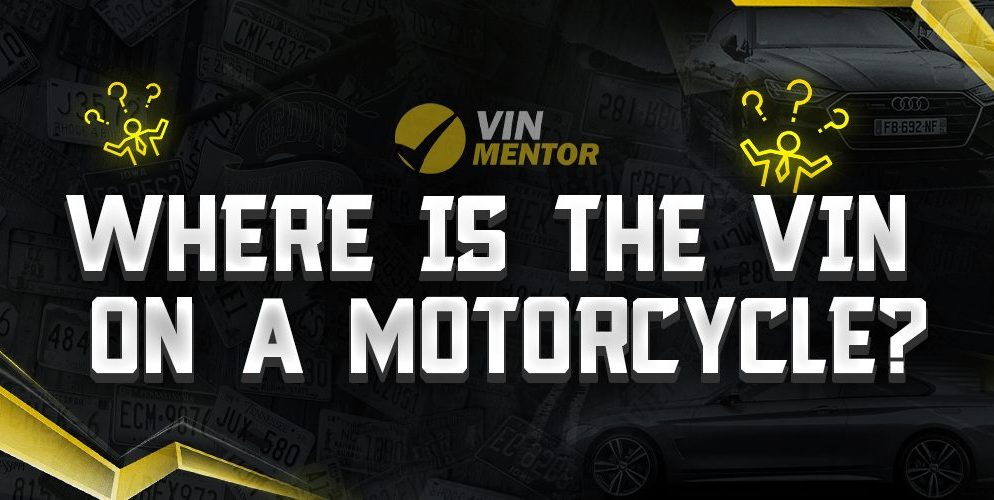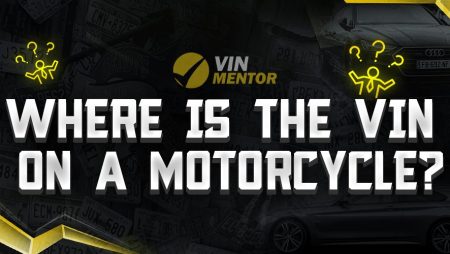 All motorcycles built after 1981 have a unique number assigned to them known as the VIN. This code benefits motorcycle sellers and owners as it shares plenty of useful information about the vehicle. Moreover, deciphering it tells you whether the motorcycle has any damage history and is in good condition. But where can you find the VIN on a bike? Let's find out!
Key Takeaways
VIN is present on the right side of the neck of the steering wheel or the right neck tube right below the windshield or motorcycle handle.
It's also in the form of a sticker on the engine or steering head.
No two motorcycles share the exact VIN.
Where Can You Find the VIN on a Motorcycle?
The location of VIN isn't the same on every motorcycle and varies according to the manufacturer and the motorcycle model. In most cases, the VIN is on the right side of the neck of the motorcycle's steering.
If you cannot find it, we suggest you look a bit closer at the right side of the neck tube. It must be engraved either below the windshield or the bike's handle. You may be surprised to know this,  but many manufacturers stamp the VIN on motorcycles as stickers. This sticker can be on the engine or the right side of the motorcycle's steering head.
Can there be the Same VIN for Two Motorcycles?
No, you cannot find two motorcycles sharing the same VIN. It's because the VIN is an identification number for vehicles, and it's different for each.
To conclude, each motorcycle has a unique 17-digit VIN that's present at different locations on it. The most common ones are on the right side around the steering handle. In sticker form, it's most likely to be on the engine!