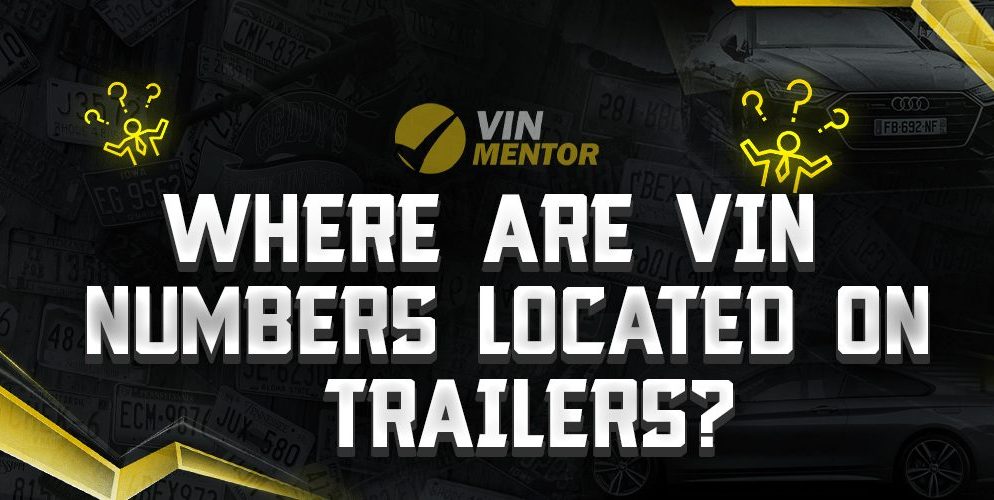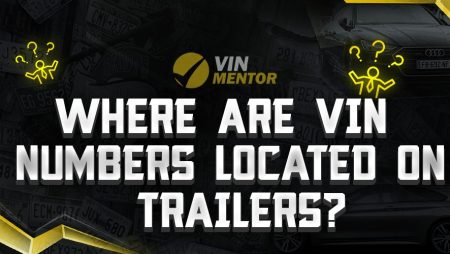 Trailers have a unique alpha-numeric 17-digit VIN that helps buyers and sellers make the right choice. Moreover, it also shares worthy data about your trailer that may help you use it to the fullest. But where is the VIN located on a vehicle? Let's figure it out!
Key Takeaways
The trailer's VIN is present in different locations, including axles, doors, body, engine, storage area, etc.
If your trailer doesn't have a VIN or is faded, consult the state DMV to get a new one.
Where Can You Find the VIN on a Trailer?
The VIN is mainly located at the attachment point between the trailer and the vehicle. However, it keeps changing with the model of the trailer and manufacturer. Here are the different locations where you can find the Trailer's VIN:
Tongue: Look around the tongue of the trailer and the point of the hitch connection.
Axles: If the VIN isn't anywhere around the tongue, the next place to look for it is near the trailer's axles. Search all the way from the front to the axle to the back, and don't forget to look on the wheel guard underside of the trailer's frame.
Door: Another place to look for VIN is inside your trailer's door or the doorframe.
In case you can't find it there, the cabinets, storage box, engine, steering column, etc., are also many of the other places where the VIN may be located.
Can I Find the VIN of My Old Trailer?
If your trailer is very old and the VIN has either faded or didn't come, you can find it by applying for it at the state's DMV. The process and duration for the issue of your old trailer's VIN vary depending on your state.
Lastly, trailers' VIN is located at different places, but the most common ones are near the axles, on the door, tongue, cabinet, storage box, etc. You can also get a VIN for your old trailer with the help of your state DMV.