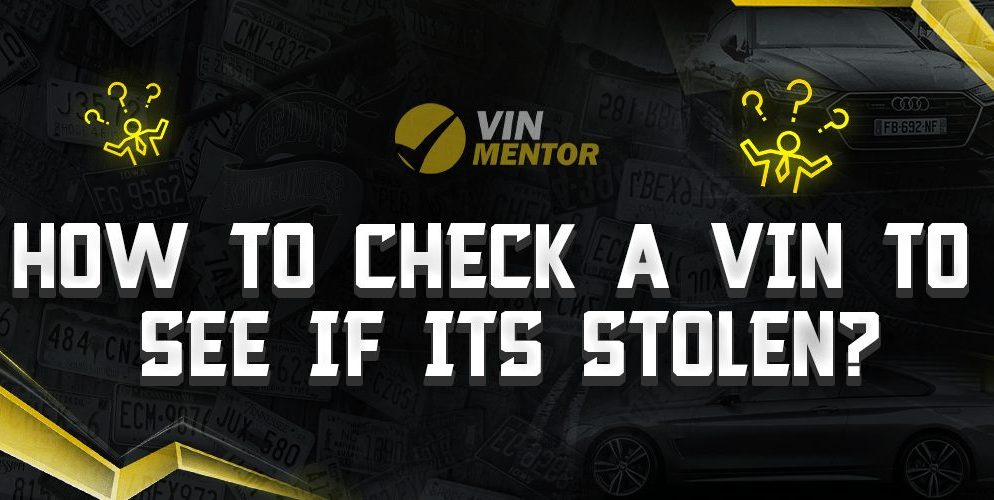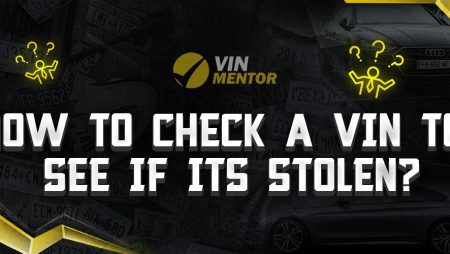 Whenever you decide to get a new car or truck, you need to know everything there is to know about the vehicle. As such, one of the things you might want to check is if there is a chance that the car is stolen. Luckily, one way to find this out is through the vehicle's VIN number, which can allow you to see important information. So let's discuss how you can check a vehicle's VIN number and see if it has a dubious history.
Key Takeaways
VIN numbers can give you information about the ownership history of a vehicle.
You can also use this number to look for information on accidents and other events.
Official resources such as the DMV and NCIB allow you to look for stolen car reports.
You can carry out a complete VIN check through a VIN check website.
Checking VIN To Look For A Stolen Car
No one wants to end up buying a car that could be stolen. Unfortunately, it can sometimes be difficult to get information about the car straight up, so you have to resort to looking for information elsewhere. Luckily, if you have the VIN number of the car, you can track some important information on its ownership history, incidents, and more.
Track The Vehicle Ownership History
Using the VIN number on the car, you can look for ownership history. This means you can track who has owned the vehicle, which allows you to find out if there is any record of the car being reported as stolen. Aside from this, you can also find out information such as:
If there have been any recalls for this car.
If there are outstanding leases on the car.
Whether there are any records of the car being salvaged.
Another important piece of information that a VIN number can tell you is if the number itself is authentic and verifiable. Stolen cars may have invalid VIN numbers, so one way to quickly explain such a thing is if the car does not seem to have a valid number.
Look For Incident History
Aside from looking at who has owned the car, you can also use the VIN number and a VIN checking site to look for information on incidents that involve the car. For example, this kind of information can include:
Data on accidents your car has been involved in.
Whether or not the car has a clean title across the states.
The sales history and the mileage of the car itself.
With this information on hand, you can avoid getting scammed and sold cars that are stolen, or have inaccurate information than what the seller is promising.
Look Through Official Resources
Aside from the two areas to consider above, one piece of advice is to check official resources for information.
This includes the DMV and the NICB. Both of them have a database of information on vehicle records, however, you may have to submit a formal request to access this information for the DMV. Data on the NICB database is free to access at any time.
Other Resources To Carry Out A VIN Check
The best way to get information from the VIN number of a car is to look for a VIN check website. These websites aggregate information from various databases and can give you an accurate estimate of the status and history of the vehicle. Here are some recommendations of the best VIN check websites.
For more options, look at the listings in our best VIN Check Websites, which are rated based on reviews and expert analysis!
Final Thoughts
Overall, checking a vehicle's VIN number can be a great way to get important information about the car and avoid potential scams or stolen vehicles. Some key resources to consider include official databases such as those maintained by the DMV and NICB, as well as specialized VIN check websites!